About Byteworks Technology Solutions
Integrity | Innovation | Commitment | Excellence
We are a Continuous Improvement (...Kaizen) Organization, delivering the highest quality software with the 4 Disciplines of Execution (4DX).
Established since 2013, Byteworks Technology Solutions Limited has since grown to become Nigeria's foremost Revenue Automation Company.

Byteworks headquarters is located at the Federal Capital Territory of Nigeria and has branch offices in the North East, North Central, North West, South East And South Western region of Nigeria.
Incorporation
( RC No. 1133029)
2013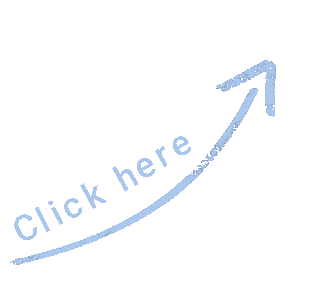 National Biometric Enrolment Solution for the NIMC
Issues 10,000 biometrics per day
2014
CAC-National Company Registry
Over 5000 companies per week
2015
ICS: Abia State Internal Revenue Service
Over 16 revenue automation sub-systems
2016
ICS: Gombe State Internal Revenue Service
Enumeration to collection automation
2017
ICS: Enugu State Internal Revenue Service
Enumeration to collection automation
2017
EPLUC.NG (Enugu State)
Property & Land Use Charge for Enugu State
2019

ICS: Edo State Internal Revenue Service
Central Billing System for the Edo State Internal Revenue Service
2019
ICS: Imo State Internal Revenue Central Service
Central Billing System for the Imo State Internal Revenue Service
2020
AAP: Nigeria NLNG Limited
Our app puts the power of simplified interactivity in the fingertips of residents
2021
Launched: PremiseQR
Be empowered to keep track of important events with just One Scan!
2021
Diplomatic ID Portal
Diplomatic Identity card application process is now streamlined for easy and faster pick-up. As an applicant, you can now apply for your ID card from anywhere, anytime.
ICS
Flying Revenue
The flying revenue refers to all revenue collection accumulate and accounted for electronically while taxpayers are on the move. Eg: the e-ticketing app used for issuing tickets to tax-payers which includes commercial vehicles.
Over 4,186,708 Tickets Sold
Over 6,026,687 Number of instant SMS and receipts issued out to taxpayers
Total revenue generated: ₦ 647,562,150
Drones: Imagery Services
We provide high quality drones available to you on demand, working towards collating and managing an image bank worth over 250,000 images for Modern City Revenue Assurance.
AI Lab Programme
The NEXT-GEN Young African Programmers
Rather than teaching Programming & Entrepreneurship, at AILab we are creating programmers and world class business leaders. Creating the next generation of Innovative young African programmers ready for the labour market.
Explore Our Notable Projects
We have projects ranging from Revenue Assurance, Identity Management, AI, Real Estate, E-Government etc.
Telecom Industries

Telecom

Fintech

.

Biometrics & Identity

.

Security & Safety

.

Health Care | Financial Services | Defence | Public Sector
Our Team
Byteworks was founded in 2013 and has since then grown into the largest revenue driven software company focused on Integrity, Excellence, Commitment, and Innovation.
NEME ILOEJE

Chief Technology Officer

NGOZI OFOEFULE

Head, Service management

JOSEPH GIBAH

Team Lead, Public Sector

CHISOM UDEZE

HPMO, South East

Edeki Nathaniel

Team Lead, Identity Services

Chidiebere Okoro

Team Lead, User Experience

CHIOMA ORAKWUE

Enterprise Business

Victoria Udo

Programs Manager

Mabel Amoke

Project Support Officer

Nonso Ojukwu

Head drones & Imagery

Chetachukwu Arinzechi

Team Lead, Quality Assurance

Happiness Ebedo

Software Quality Assurance

Moshood Yekinie

Data Analyst / Scientist (AI)

Balafama Apiafi

PM, Identity Ecosystem

Oluwapelumi Sodeinde

System Admin / DevOps
Our Locations
Our offices are in Abuja, Lagos, and Enugu state but we serve clients all over the world.
Our Partners